BUY MACHINE FOR EARTHWORKS
The demand for earthworks has been increasing due to the growth of small and medium-sized works in the civil construction sector.
Currently, with the highest density of cities, it has been necessary to seek new land with this expansion, bringing new challenges to the earthworks market.
To take advantage of this cycle with market expansion and maximization of profit, EVOMAQ has developed a machine that will add value to the earthworks business.
WHY BUYING THIS MACHINE IS A GOOD DEAL FOR THE EARTHWORKS MARKET?
An advantage of earthworks is that it is the first activity at the construction site. As a result, the company that starts this important work can take advantage of this, allowing the execution of the foundation service with greater price competitiveness.
Another great advantage is the mechanical knowledge you already have of your machines. Based on this, Evomaq's small-sized drill follows basically the same line of use and maintenance.
As a business strategy, earthworks will offer yet another type of service, thus increasing its market share through more works carried out and, consequently, higher revenue.
Invest in the evolution of your profit, with an innovative machine that will expand and monetize your earthworks company.
This machine is the Mini Continuous Flight Auger Drill

First small-sized equipment of Continuous Flight Auger (CFA)

Market leader in Brazil

Patent granted to Evomaq Equipment

Lowest Mobilization Cost in the Market

Combined Drill for Great Innovations

High Production and Low Maintenance Cost
KNOW OUR MODELS OF CONTINUOUS FLIGHT AUGER (CFA)
Continuous Flight Auger Drill
P50/17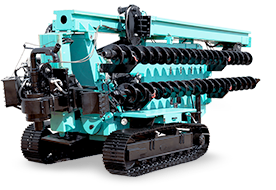 Continuous Flight Auger Drill
P50/20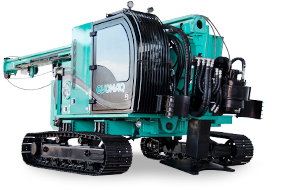 Continuous Flight Auger Drill
P80/20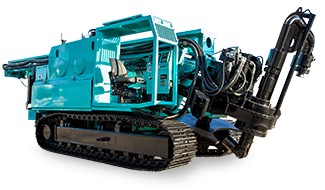 PLEASE CONTACT OUR COMMERCIAL TEAM TO KNOW ALL THE ADVANTAGES AND UNIQUE FEATURES OF THIS EQUIPMENT.